Introducing the GPN-Cerule Residual Income Success Plan Texting/Emailing Program
Our NEW Cerule Text/Email Marketing Program is now available to ALL GPN members who are members of the GPN-Cerule team.

This program is designed as texting or emailing campaign to fill your GPN sales pipeline and promote your Cerule business.
Use the landing page and these text or email templates with people you know AND those you encounter on social media.
These text templates also work well with network marketing leads you may purchase.
Start by watching this short video to see what information your leads are receiving when going to your GPN-Cerule Residual Income Success Plan landing page.
Then Download the Text Templates (in MS Word)
Download Texting Leads Templates
Or Download the Email Templates (in MS Word)
Download Emailing Leads Template
Your Landing Page Link https://www.createanamazinglife.net/MEMBERID
PLEASE REVIEW: Important Considerations for Text or Email Marketing
Expectations if you are using leads: Many Network Marketer Leads are sourced from the internet. Due to the nature of network marketing businesses, some people will be working the business while others will have quit. Some people may have closed their email or mobile phone accounts. As a result, you may get a bounce when texting or emailing. This is typical of internet leads.
When sending texts or emails, keep it personal: You are looking to make a personal connection with these leads. Don't use automated mailing or texting tools. The idea is a personal conversation. Use the phone and email you use every day for the best results.
In cases of no connection: If a phone number is a landline that you cannot text, send an email. If the email does not go through, then call the phone number using this script:

No connection script: Hi NAME, I was trying to reach you about COMPANY NAME (or trying to reach you about your network marketing business) but could not get through. Do you have a new phone number or a better email address?
No replies: With people who never reply to the text or email series and do not opt out, hold those leads back for 60 days and then resend the sequence. The timing may have been bad the first time you tried to reach them.
Above all: It takes consistent action. Send ALL 4-text messages. It often takes more than one or two texts to get a response. The good news is, that most network marketers stop after the first contact attempt. That's GREAT news for you because you have four chances to get a response, not just one try.
Remember: All it takes is 1 or 2 positive contacts out of a 100 to really make this work; especially with our duplication rates that kick in once your prospects enroll
With consistent action and proper expectations, you'll find that text or email marketing to referrals, your online network, or leads is a worthwhile addition to your marketing arsenal.
How to send text messages using Google Voice
Google Voice allows you to send texts on your computer. It makes copying and pasting the text messages (Word doc above) quick and easy.
STEP 1: Open a Google Voice Account by following these steps
STEP 2: Start Sending Cerule Texts to your list using your new Google Voice phone number. Follow these steps to copy and paste your text messages into Google Voice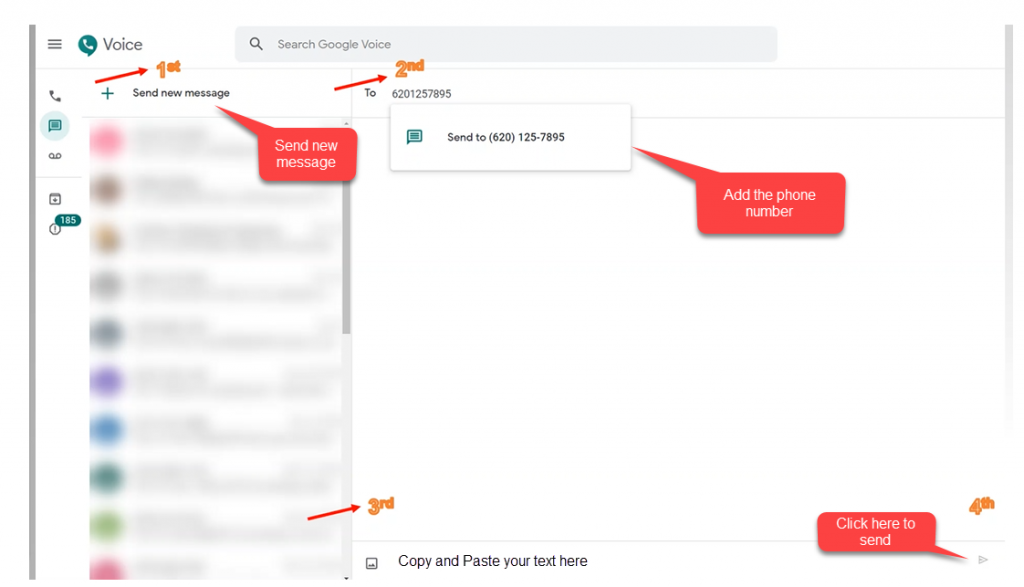 Resources and Supplemental Training to Review
Cerule-GPN 2-Sentence Referral Script
How to Create a Marketing Plan
How Successful Marketing Works
How to Follow Your Marketing Plan to Grow Your Business
If you have questions or need help working with the GPN-Cerule Residual Income Success Plan Texting Templates, schedule a 1-to-1 Cerule Leads Template Coaching Call with Bill on his calendar link at http://bit.ly/coaching-appt.