Direct outreach to network marketers is one of the most efficient business building methods you can use to consistently keep your sales pipeline full.
Follow this simple, call, text, and email process to build your sales pipeline efficiently and effectively with the Residual Income Success Plan direct outreach campaign strategy.
STEP 1: Purchase leads in your GPN Back Office under Building My Business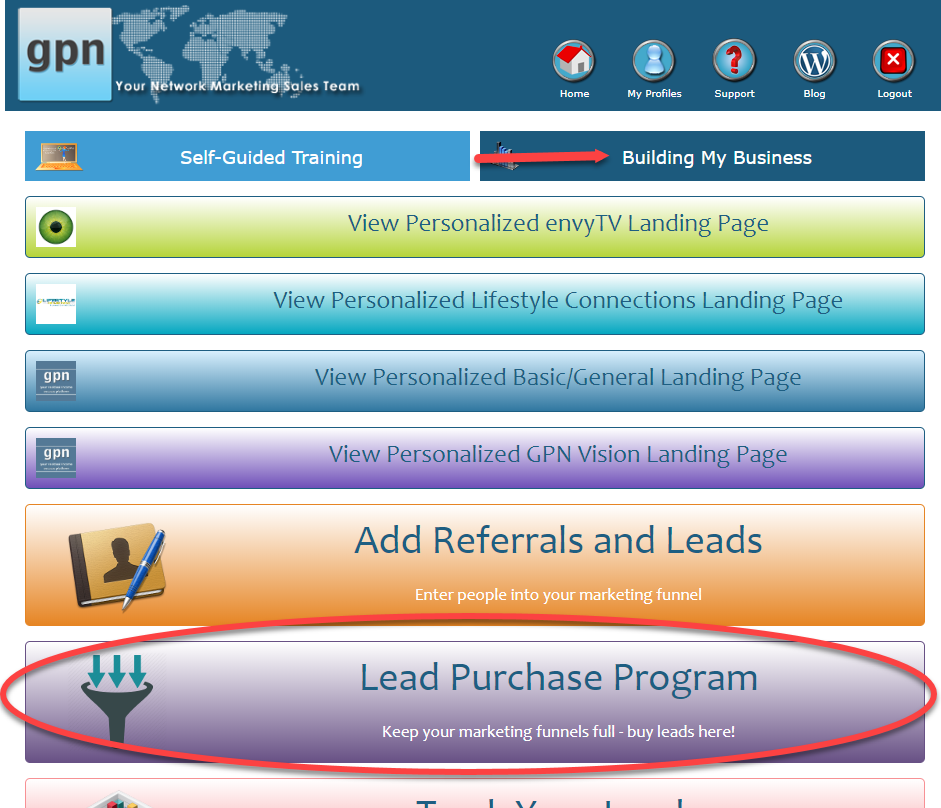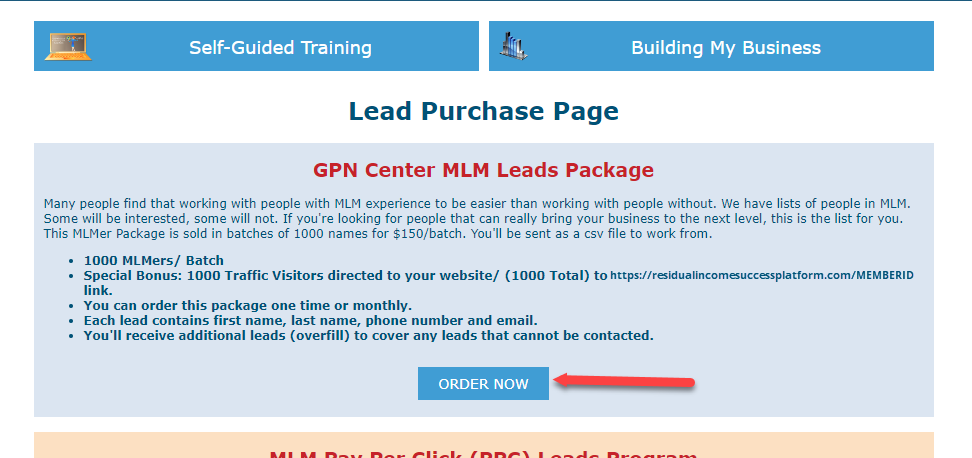 STEP 2: After purchasing your list of leads, click the orange button (below) to download the Direct Outreach Call Script Process (Word Document)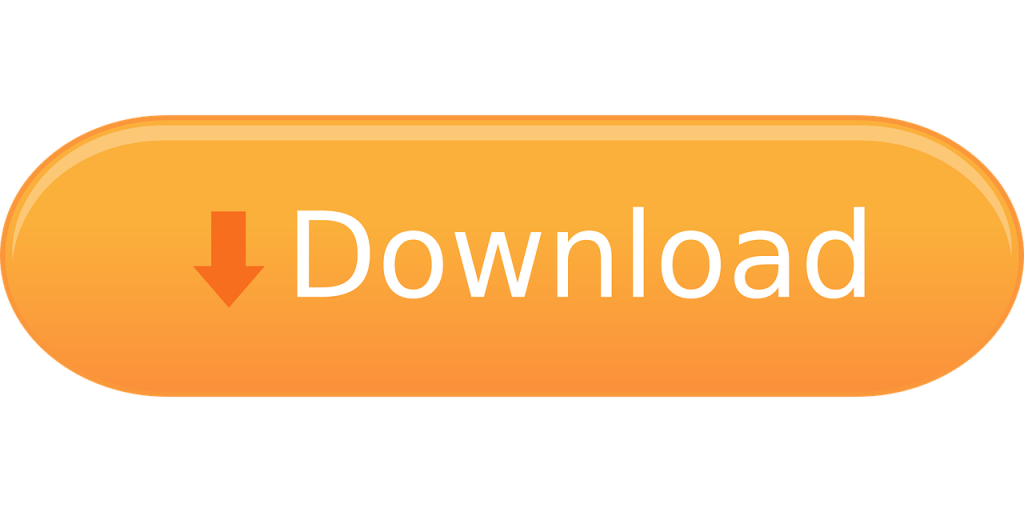 STEP 3: Follow the process step-by-step to fill your sales pipeline with leads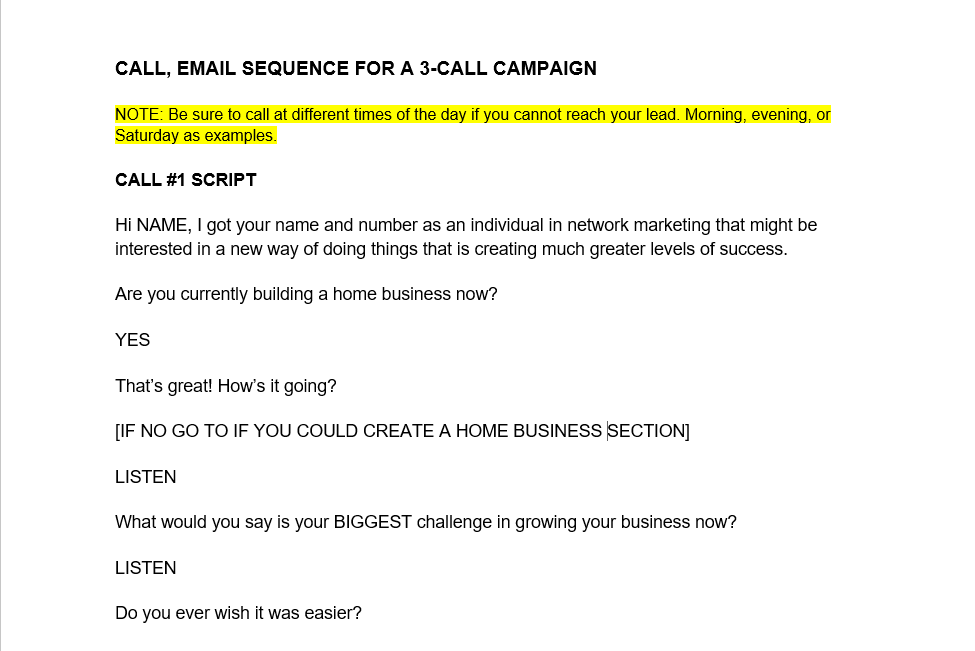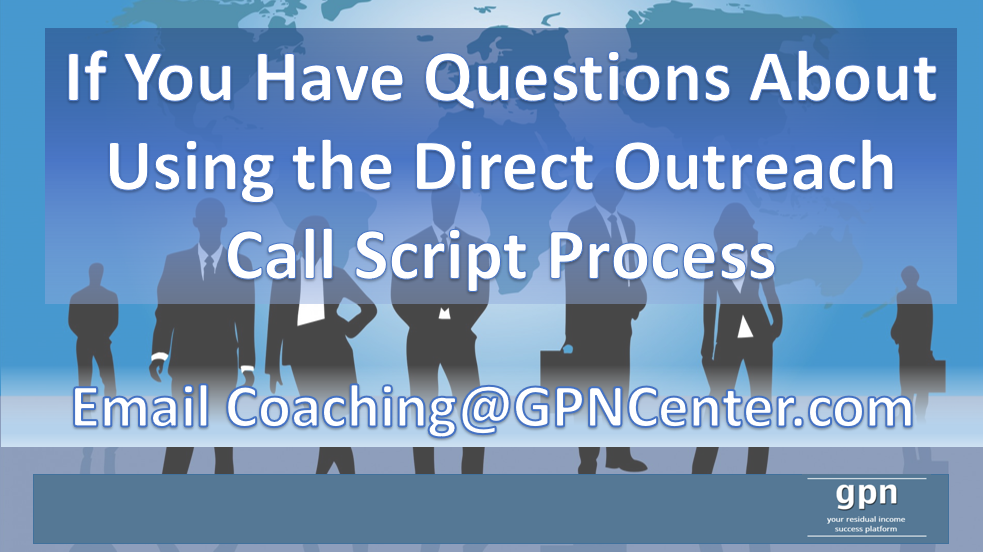 If you have questions or need assistance using this direct outreach process, email coaching@gpncenter.com and we'll be happy to help.