Trunited created the Healthy Vita Challenge or #HVChallenge to help Trunited members achieve their earning goals.
To participate in the #HVChallenge, all you do is:
Add a box or bundle of HealthyVida to your TruBox.
Add a new connection to Trunited every month who wants to join the Healthy Vita Challenge.
Have your new connection commit and teach people under them to do the same. Repeat.
Do this for 12 months
All pretty simple. But that's why it works. It's simple.
Here is the earning potential when you participate in the #HVChallenge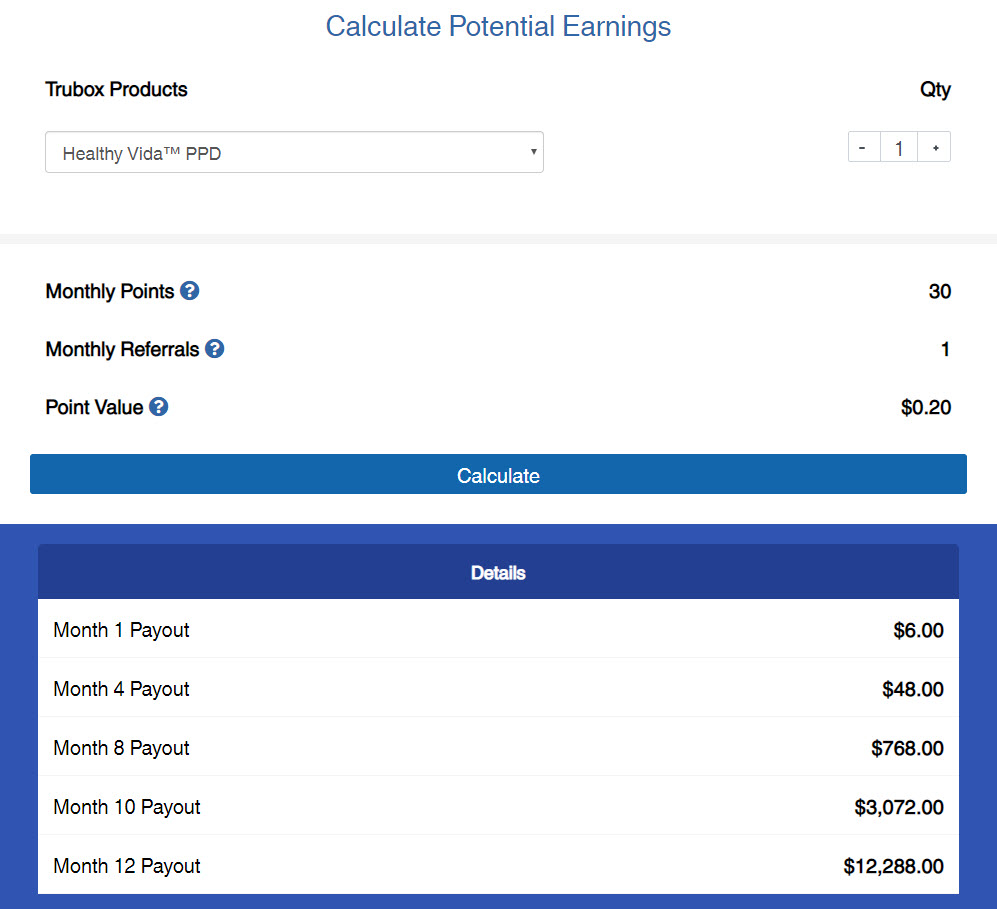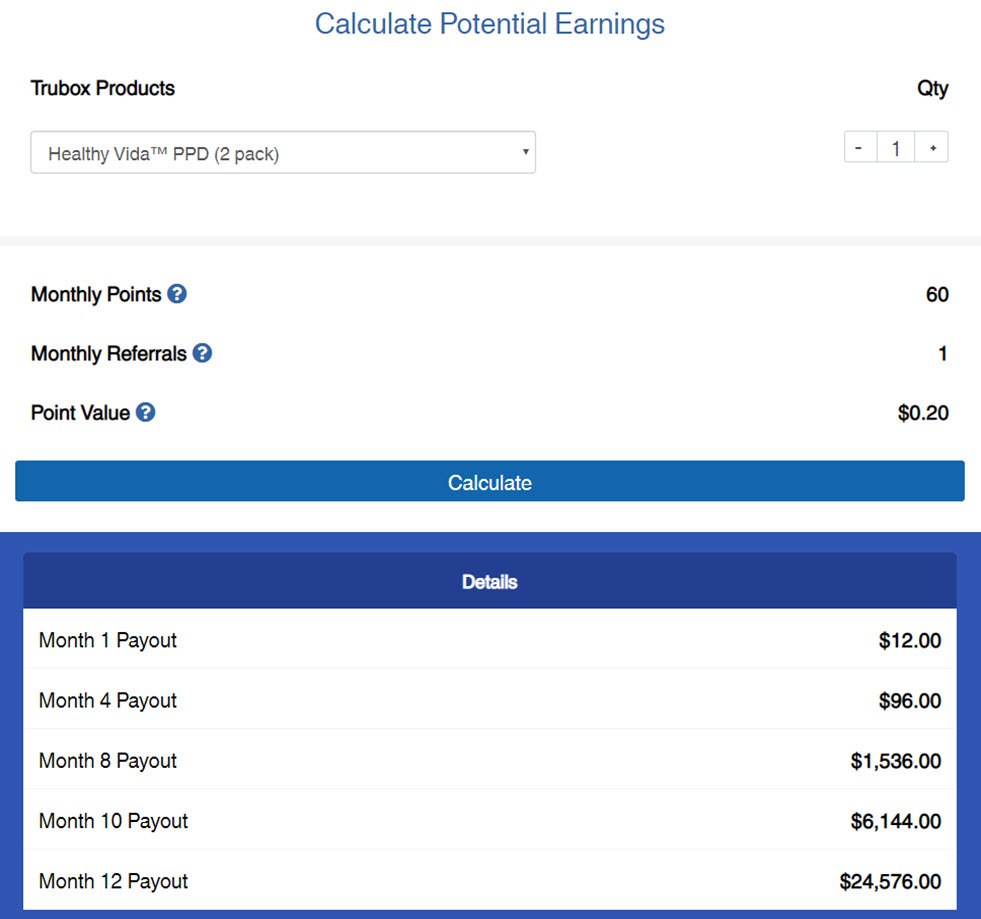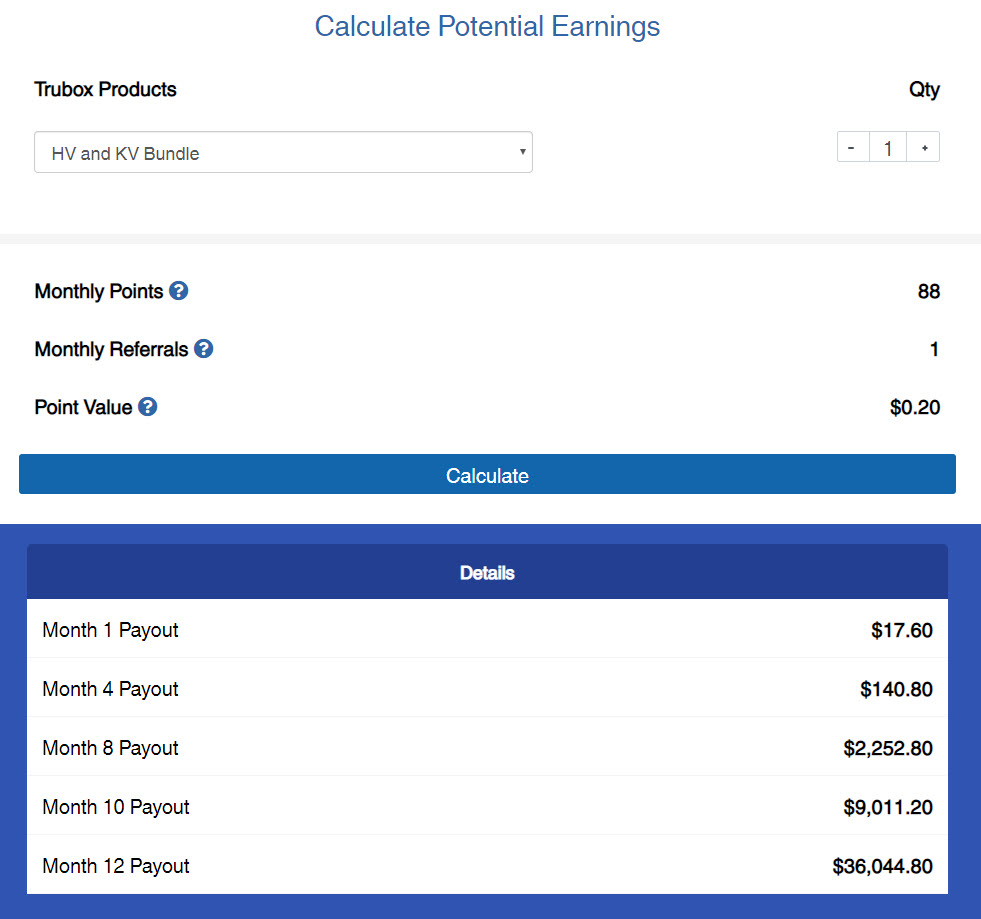 Get all the details on the #HVChallenge