All of the printed materials in this article are found in your envyTV back office.

Start by logging into your envyTV back office.
---

1. Once logged in, click "Tools"
2. Select "envyPrints"
3. Log into your envyPrints account
---
Order from the envyPrints, ProShop website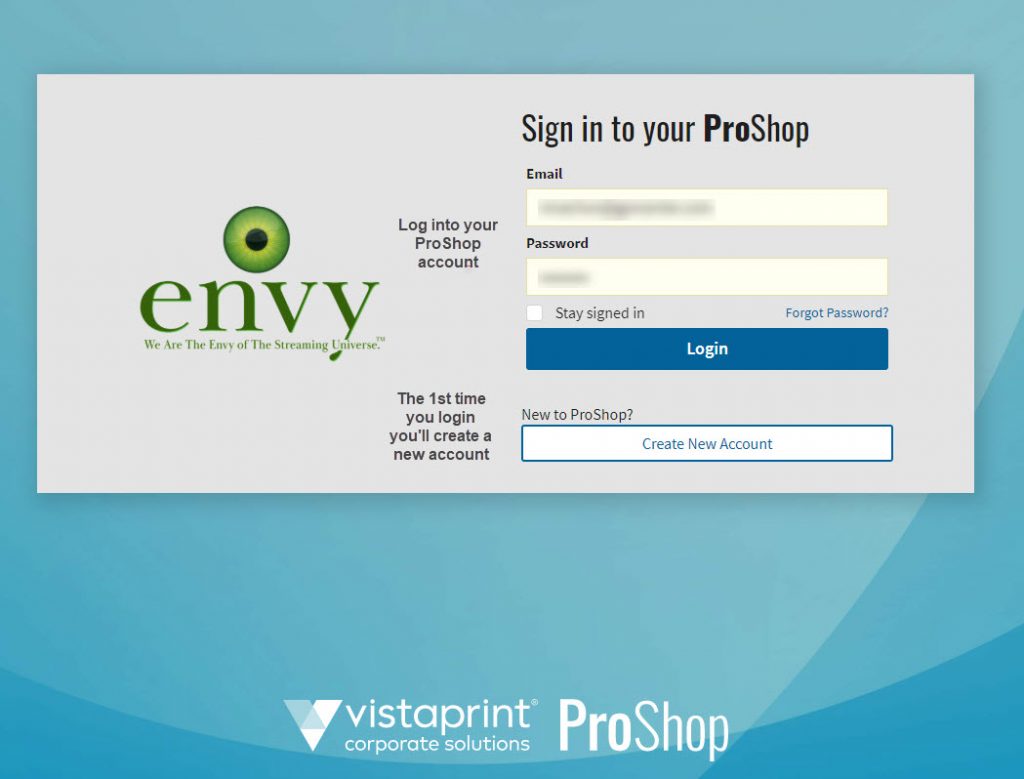 ---
Business Cards
One of the most fundamental marketing tactics you can use is handing out business cards.
The envyTV business cards are set up and ready to print. EnvyTV Business Cards are available in both small or large quantities.
envyTV provides you with top-notch business cards, with your name, contact info, and landing page link included.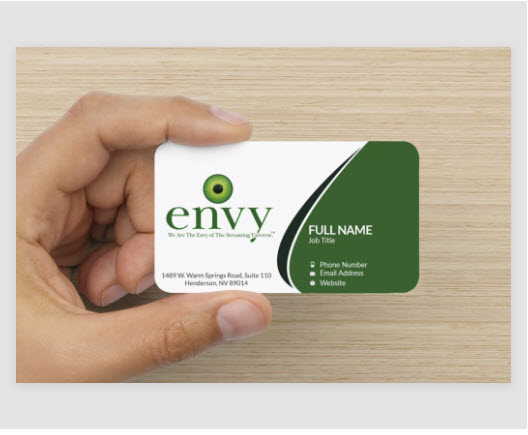 ---
Brochures
Brochures give details and build interest in envyTV quickly.
These high-quality brochures provide complete information on the envyTV streaming TV service and include your name, landing page link, and contact details.
Brochures are a great way to build credibility and to let your prospects know exactly what envyTV is all about.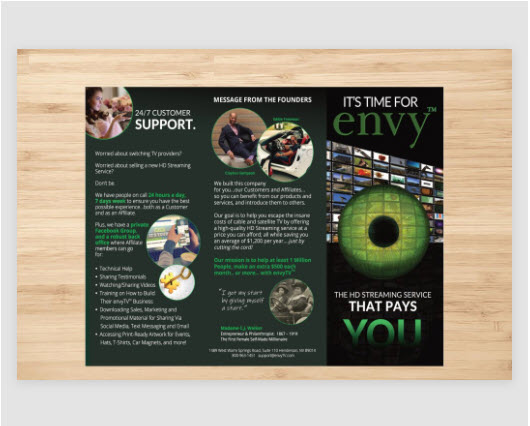 ---
Door Hangers
Door Hangers are the ultimate in neighborhood marketing.
Simply print them, and hang them on doors of homes in your area (where permitted).
You can hang them yourself or hire someone to go door-to-door for you.
You'll reach people who you would never meet any other way with your marketing message and landing page link.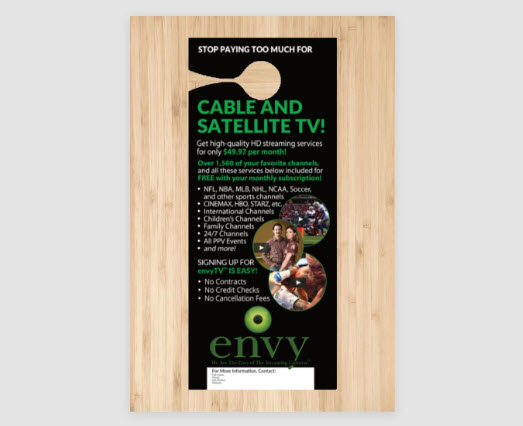 ---