These are projections that can be used as a guide to set goals for your Cerule business. This outline will show you the potential of using the GPN Residual Income Success Plan to build your Cerule income stream.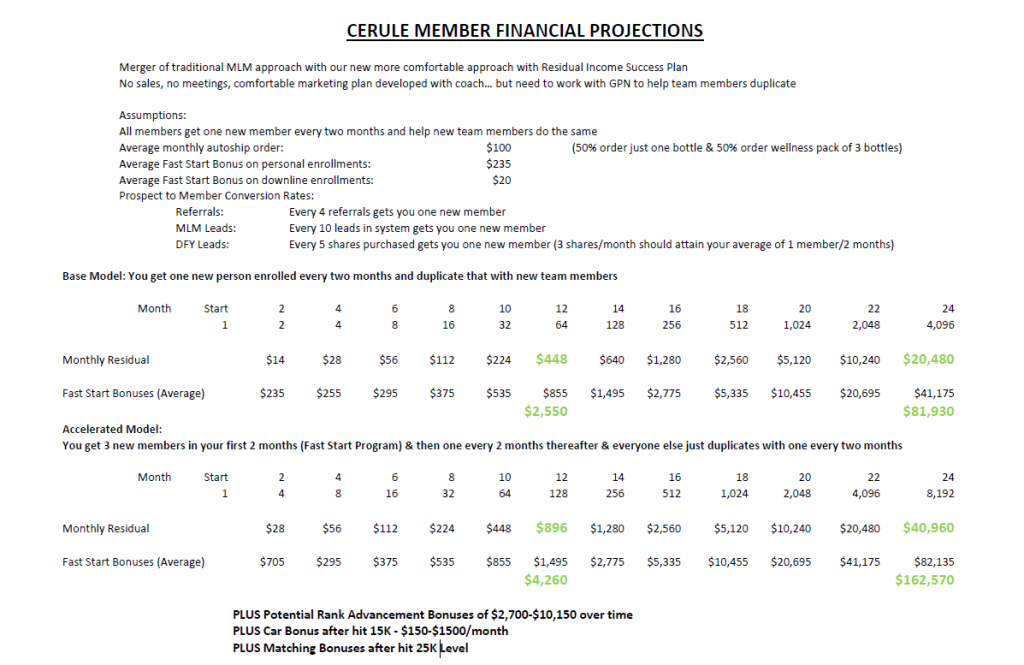 This chart demonstrates the earning potential of adding just one new Cerule team member every two months.
Disclaimer >
The examples outlined in this projection chart are hypothetical examples that are intended to explain income potential in the compensation plan associated with the Cerule business opportunity.

These hypothetical examples are not representative of the income, if any, that a Cerule Independent Business Owner (IBO) can or will earn through his or her participation in the Cerule business opportunity with or without the GPN Team.

These figures should not be considered guarantees or projections of your actual earnings or profits. Any representation or guarantee of earnings would be misleading. Success with the Cerule business opportunity, even with the GPN platform, will only result from committed and continuous implementation of your marketing/recruiting plan every month. You, in turn, are also responsible for effectively and continuously supporting your Cerule team members to help them create success.