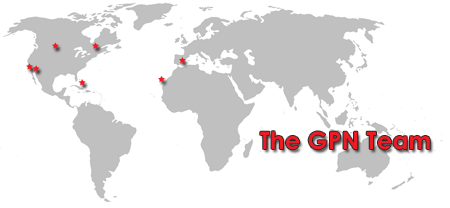 Who We Are
GPN is a business community on a mission to empower home business success through a heart-centered approach that focuses on helping others.
Our platform is aimed at helping the average individual, regardless of their background or experience to establish a profitable home-based business.
We help people worldwide build successful home based businesses by leveraging the power of the network marketing business model. GPN addresses all the common pitfalls of starting a own home-based business, beginning with training targeted to your specific situation.
GPN addresses all the common pitfalls of starting a home-based business, beginning with training. Traditional training in network marketing does not work for most people.
Why?
Because its geared toward sales-type people for whom selling is natural. This focus creates a one-size-fits-all training model that does not work for the majority of people.
But if you're among the 85% of people that are NOT a "sales-type" person you need a different type of training...one that works for you and makes you feel comfortable.
GPN has the answers you've been looking for
but have been unable to find.
What makes us different?
Sales are taken care of for you.

We have Business Building Consultants who accomplish much of the "heavy-lifting" of sales for you. They follow-up with and enroll potential GPN community members, that you refer, on your behalf.

We even have very high quality leads available to help you build your business if you don't want to approach family and friends, or simply want to build beyond your personal network.


Training focused on bringing out your personal greatness.

Business Coaches guide you every step of the way. They nurture, coach, mentor and guide you and everyone you bring onto your team. Your coach works with you and your team 1-to-1 through the entire process.


We help you find a path to success that works for YOU.

When GPN helps you build your business you set yourself apart from the crowd. The GPN Way focus on building relationships first. We enable you to become a home-based business expert by leveraging well-developed training resources available exclusively at GPN. You'll learn how to be more effective and build your personal brand image too.


Does helping people find their personal path to success excite you?
Then GPN is the answer you've been looking for.
You can help people find a business they want to build in the way they want to build it... all within their comfort zone and all while being supported by the most comprehensive home-based business platform available today.
The best part is you're part of a committed community of heart-centered, like-minded people.
You're surrounded by a nurturing culture and community based on relationships instead of selling.
Together, as a community, we are changing the face of home-based business.
The only thing we are missing is YOU.
Will you join us?